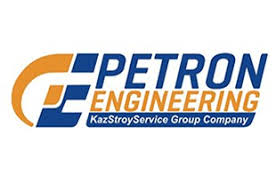 Position: Planning Engineer
Job Descriptions:
Understand work scope, quantity and familiar with logical sequences in terms of engineering and construction disciplines.
Understand WBS structure and work with management and project team in the development of work break down structure for progress measurement, scheduling, cost estimating and project control.
Prepare and manage overall master schedule using scheduling software.
Understand contractual matter, earn value method , familiar with scope management and change control.
Prepare cost estimation and schedule bar chart plan considering all inputs (manpower, equipments and materials )availability, production and construction sequences.
Understand and able to utilize planning tools such as MS Excel, MS Project, Primavera and SAP.
Evaluate allocation of resources and provide recommendations to maintain required progress.
Develop and implement plan versus actual progress charts (histograms/S curves). Reports and analyses deviations from plan.
Track, monitor and forecast progress of all activities and deliverable such as products, engineering documents, fabrication status and construction of all discipline.
Analyze gaps between the planned and actual progress and highlight the areas of concern which required action of the associate task member.
Perform probabilistic analysis of completion dates and potential alternatives. Present risk based analysis of most likely completion and expected deviation range.
Prepare and update three weeks and three months look-ahead schedule that reflect the priority activities.
Job Particulars:
Company – Petron Engineering Construction Limited
Location – Kochi & Mumbai.
Qualification – Graduate in Mechanical/Civil engineering (full time)
Skills Required – Primavera P6 and Ms Project
Experience – Minimum 3-7 years .
To apply for this job, send your updated CV with photograph to hr@petronengineering.com