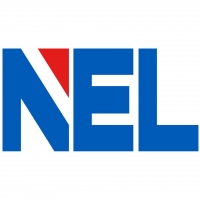 Position – Planning Engineer
Job Descriptions:
Understand work scope, quantity and familiar with logical sequences in terms of engineering, procurement and construction disciplines.
Understand Project WBS structure, and work with management and project team in the development of work break down structure for progress measurement, scheduling, cost estimating and project control purpose.
Prepare and manage overall master schedule integrating work breakdown structure using scheduling software.
Coordinate project schedule from all disciplines and incorporate the information gathered into the overall project master schedule.
Able to utilize planning tools such as MS excel, Access, MS Project, and Primavera.
Develop and implement plan versus actual progress charts (histograms/S curves). Reports and analyses deviations from plan to Project Manager.
Track, monitor and forecast progress of all activities and deliverable such as products, engineering documents and fabrication status of all discipline.
Analyse gaps between the planned and actual progress and highlight the areas of concern which required action of the associate task member.
Prepare and update three weeks and three months look-ahead schedule that reflect the priority activities
Participate in all meetings (i.e. Schedule review meeting, progress review meeting, coordination meeting etc.).
Verifies critical path and interfaces between design/ engineering/ procurement / execution
Monitors progress periodically and compares it with the baseline planning
Prepare and check the weekly & monthly Progress reports.
Prepare & issue Specialized Daily Reports based on Project Requirements from time to time.
Job Particulars:
Company – NPCC Engineering Pvt Ltd (NEL)
Location – Mumbai
Qualification – B.E Civil / Mechanical / Electrical Engineering
Skill – Primavera P6 & MS Project
Experience – 5+ Years
Interested Candidates are requested to send their updated CV to hr@nel-india.com